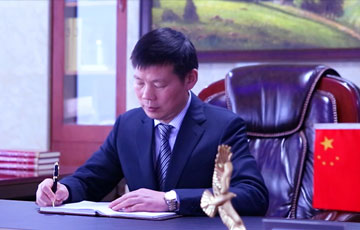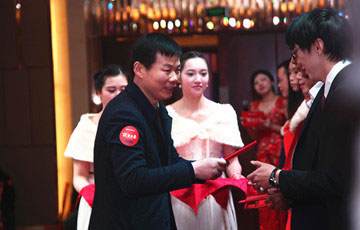 Mr. Yi is the Chairman of the Board of Directors and CEO of SHINESTAR GROUP. As CEO, Mr. Yi's current goal is to further enhance SHINESTAR's leadership in Chinese and Global markets and strengthen the reputation of SHINESTAR brand worldwide. Under Mr. Yi 24 years' leadership and unique management philosophy, our company has grown to become what is now the SHINESTAR GROUP, Chinese leading steel products procurement service provider serve globally. Mr. Yi's management philosophy is a blend of international management principles and Chinese wisdom, with innovation and excellence as its cornerstones. The philosophy is the driving force behind the motivation and enthusiasm of SHINESTAR's staff worldwide. Mr Yi acts as a role model for modern Chinese enterpreneurs, and his leadership philosophy and business acumen are widely admired, both in China and within the international business community.
- Borned in Yueyang City in 1966.
- Graduated from Beijing University MBA Degree.
- Started steel pipe trading business in Changsha City in 1993.
- Owner and CEO of SHINESTAR GROUP.
- Invested steel pipe production line in Tianjin, Jiangsu etc.
- Owned international and domestic trading subsidiaries.
- Thirteenth National People's Congress Changsha Deputy.
- Seventh National People's Congress Yueyang Deputy
.